About Me
I am a PhD student researcher focusing on Machine Learning and Artificial Intelligence, having the honor to be advised by Prof. Shivani Agarwal at the University of Pennsylvania. Before joining Penn, I received B.S. degree from the University of Michigan in 2018 with four majors: (Honors) Mathematics, (Honors) Statistics, Computer Science and Data Science.
"Think big, start small, learn fast.
Seek progress, not perfection."
---
myz@seas.upenn.edu
---
Education
University of Michigan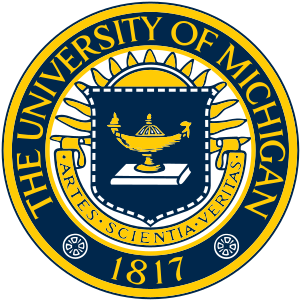 B.S. in Honors Mathematics, Honors Statistics, Computer Science, and Data Science
2013 - 2018
---
Academic Service
Reviewer
• NeurIPS (2021, 2022, 2023)
• ICLR (2022, 2023)
• Journal of Machine Learning Research
• Transactions on Pattern Analysis and Machine Intelligence
---
Teaching
University of Pennsylvania
• Head Teaching Assistant for CIS 520, a graduate level machine learning course.
Spring 2020, Spring 2021, Spring 2022
University of Michigan
• Grader for various linear algebra and probability courses.
2015 - 2018
• Tutor for MATH 217, an introductory linear algebra course.
2015
---
Courses
Graduate level:
Measure Theory (A), Probability Theory (A), Stochastic Processes (A), Numerical Linear Algebra (A+), Combinatorial Theory (A+), Complex Variables (A), Applied Functional Analysis (A), Nonlinear Programming (A+), Linear Models (A), Analysis of Multivariate and Categorical Data (A), Statistical Learning (A), Time Series Analysis (A-), Machine Learning (A), Information Theory (A+), Statistical Signal Processing (A).
Undergraduate level:
Intermediate Microeconomic Theory (A+), Intermediate Macroeconomics Theory (A), Game Theory (A+), Theoretical Statistics (A+), Statistical Computing Methods (A+), Programming and Data Structures (A+), Algorithms (A), Database Management Systems (A), Computer Vision (A), Information Retrieval (A).